DISTRIBUTION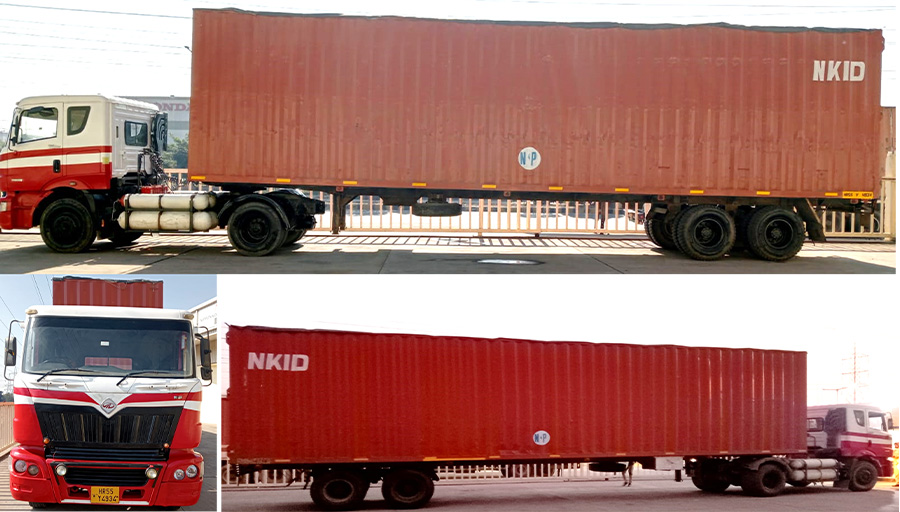 Primary & Secondary (Last Mile Delivery) Transportation
Distribution today is the biggest challenge for most of the Customers and as per their expectation they need a comprehensive service with a broad range of additional features, value additions designed to provide solutions to their transport needs.
Be it a package, pallet or container; high-priority delivery or a less urgent, competitively priced freight; direct complete load or consolidated shipment via hub or Multi-modal delivery: our customers can always count on the expertise of NKID in the transport business
And this is how NKID experience combines with the passion to form the perfect basis for a complex or yet transparent service for national distribution.
NKID India National Distribution Capabilities
Road Transportation
Milk-run concept for city and suburban deliveries
Trailer movements and ODC cargo handling
Primary Distribution from Port or Factories
Secondary distribution to regional warehouses
Last Mile Deliveries from regional warehouses to end customers
Customized deliveries to OEMs and their production line-haul
Spares Distribution
In Transit Cargo Insurance for High Value Shipments
On-site assembly and packaging services
FTL (Full Truck Load) has been one of our Core Areas of expertise and operations since inception and at NKID we have one of the best networks and fleets with an equally efficient operations team to cater to our customer's requirements and the challenges they face in the FTL (Full Truck Load) Transportation.
At NKID, We have always ensured:
On time response and replies to customers with a proactive approach.
Quality of fleet sourced from the market & attached vendors
Efficiency of Placements as Against your Indents.
Competitive transportation freight rates.
Maintain the Quality of delivering your products safely and on time as agreed
ODC (Over Dimensional Cargo) & Project Cargo
NKID offers ODC/Project Cargo transportation service as its core specialty service and ranks among a very few of such specialized service providers. We are much capable of handling ODC / Project Cargo, which requires the expertise of experienced dedicated and skilled personnel who are committed to service and also conduct road surveys to give expertise suggestion for smooth movement of the ODC cargo.
At NKID, We have always ensured:
Expertise in Vehicle Optimization, Milk Run & Reverse Logistics.
Efficiency in Route Planning & Mapping.
Regular MIS / Tracking / Delivery Confirmation