Welcome to NIPPON KONPO INDIA PVT LTD a Group company of NIKKON HOLDINGS Co., Ltd.
Since its establishment in 1953, the NIKKON Holdings Group has been at the forefront of packaging, transportation, warehousing, development of special vehicles, and other businesses, developing high-quality, stable integrated logistics services. With our main businesses of packaging, transportation, and warehousing and self-sufficient peripheral functions and resources (via our affiliates), we manage our cards. Working on business development centered on our livelihood of logistics, we will contribute to society and thereby promote business operations that continue into the next generation.
NIKKON Holdings Group has 45 affiliated companies in Japan's Domestic market and 29 Overseas Companies in 9 Countries(As of March 2022).
Who We Are
Nippon Konpo India Pvt Ltd, a fully Japanese company came into existence on 31st Jan 2011 with an approach to become a national provider of business goods shipment all over India and in foreign countries.
We are a dynamic team of logistics experts and customer-focused professionals. With years of experience in the field, we have developed a deep understanding of the challenges businesses face in managing their Logistics. Our diverse skill set allows us to offer end-to-end logistics solutions tailored to your unique requirements.
Nippon Konpo has 9 locations across India, covering all regions- North, South, East, West. We provide high-quality services to customers with our Best Quality Service; Experience and Expertise; Reliability; Flexibility and Value-Added Services. We continue to grow in the expanding global market.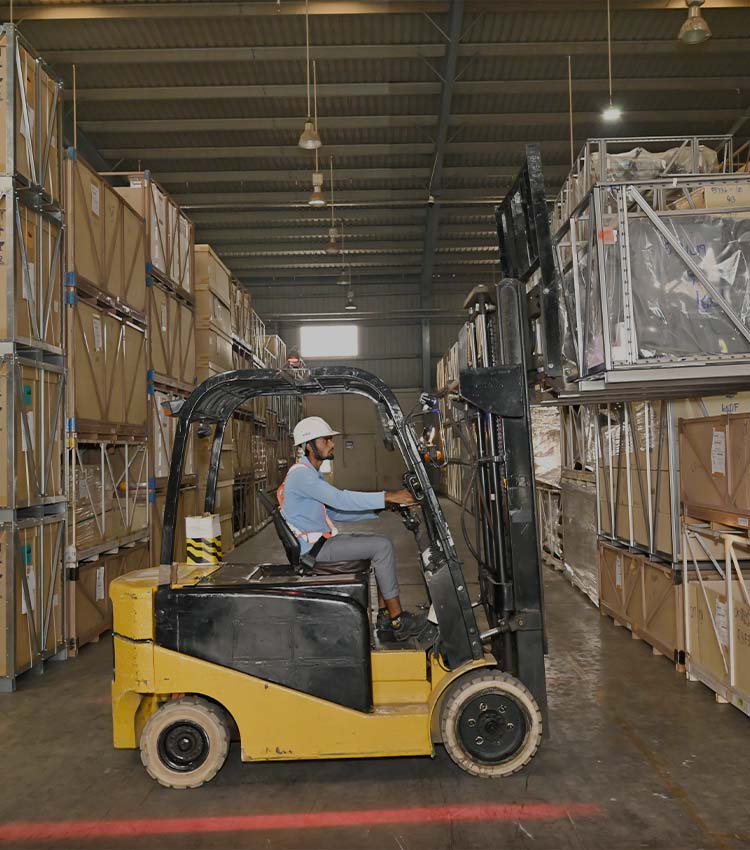 12 Years Of
Quality Service
What We Do
At Nippon Konpo India Pvt Ltd, we offer a comprehensive range of logistics services that span across India and industries. From transportation and warehousing to inventory management and distribution, we have you covered at every stage of your logistics needs.
Description of our business
Our Promise
When you partner Nippon Konpo India Pvt Ltd you're not just a client – you're a valued collaborator. We are invested in your success and are driven to exceed your expectations at every turn. As the backbone of your logistics needs, we take our role seriously and strive to create lasting relationships built on trust, transparency, and top-notch service.
Get in Touch
Whether you're a small business looking for local transportation solutions or a multinational corporation with complex logistics needs, we have the expertise and resources to serve you. Contact us today to discover how we can optimize your logistics and drive your business forward.
Thank you for considering Nippon Konpo India Pvt Ltd as your logistics partner. We look forward to the opportunity to serve you and contribute to your business growth.